Organic Tattoo Aftercare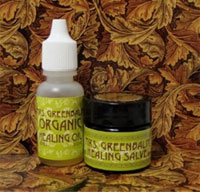 Small Combo Kit
The Small Combo is perfect for healing a smaller tattoo or for travel. Each kit contains a 1/2oz. oil and salve.
$10.99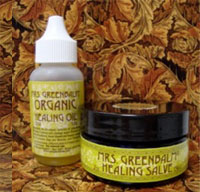 Large Combo Kit
Our Large Combo is the best for healing and maintaing larger designs, (sleeves, full backs, etc). The kit contains a 2oz. jar of salve and 1oz. oil.
$22.99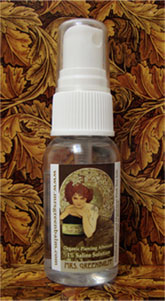 Piercing Aftercare
New piercings must be treated with a 1% sterile salt water solution until healed. Mrs. Greenbalm® saline solution is made from the purest, oldest salt on Earth, Himalayan Pink Salt. It comes in an easy to use, easy to take along 1oz spray bottle. Essential for speedy, clean piercing aftercare.
$4.99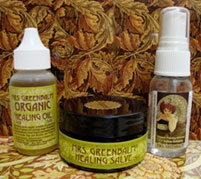 Wild Weekend Combo
Everything you need for the adventure! A large kit, plus 1% Saline for piercing aftercare. Enough to share with a friend.
$24.99
The Plants Remember Paradise